Spring compost offers to get your growing started:
Dalefoot multi-purpose Wool Compost 30L - Organic & peat-free
Sold out
1 bag £10
3 bags £27 (Save £3)
6 bags £50 (Save £10)
This general purpose compost is ideal for growing in pots, tubs and hanging baskets where water retention is key. No need to add extra feed or water retaining gels. Now with added Comfrey! – the organic gardeners best friend – a 'dynamic accumulator' packed with nutrients is added into the Wool Compost range. Comfrey's 'Bocking 14' variety has high levels of potassium, phosphorous & nitrogen for healthy plant growth, larger flowers & bigger crops.
Use in containers, hanging baskets and raised beds
50% less watering
No need to feed
Peat-free
Soil Association approved
£10.00
Order Dalefoot Compost
Sylvagrow Compost 50L : Multi Purpose & Peat-free
A unique blend of fine bark, a by-product of sustainably managed British forests; green compost, a carefully-sourced, certified ingredient; and coir from a single, known source, and is:
based on a formula used by professional organic growers throughout the UK, Walworth Garden included
contains balanced organic fertilizers and seaweed meal for excellent vigour and disease resistance
performs best when routine liquid feeding is applied from around 3 – 4 weeks
Soil Association approved
suitable for a wide range of uses around the garden
Why peat free? Peat is a non-renewable resource, so when it is gone, it's gone. Peatbogs support a unique range of wildlife, the production of peat products poses a threat to these habitats. Peat stores carbon, when peat is harvested and used, some of this stored carbon is released back into the atmosphere.
£15.00
Providing your plants with the best material to grow in, especially when growing in pots and containers, is the very first step you can take to ensure their health, success and overall happiness.
A sustainable compost for almost everything.
Sylvagrow is a multi-purpose compost that will serve most of your growing needs, including starting seeds, taking cuttings, re-potting houseplants and filling outdoor pots and containers.
Horticultural Sand & Grit
If you're growing plants with a preference for free-draining soil, add a little extra drainage in the form of Horticultural Sand and Horticultural Grit.
Cacti, succulents and Mediterranean herbs like Lavender, Rosemary and Sage all prefer a free-draining growing medium, but there are many more, check the plant description for advice.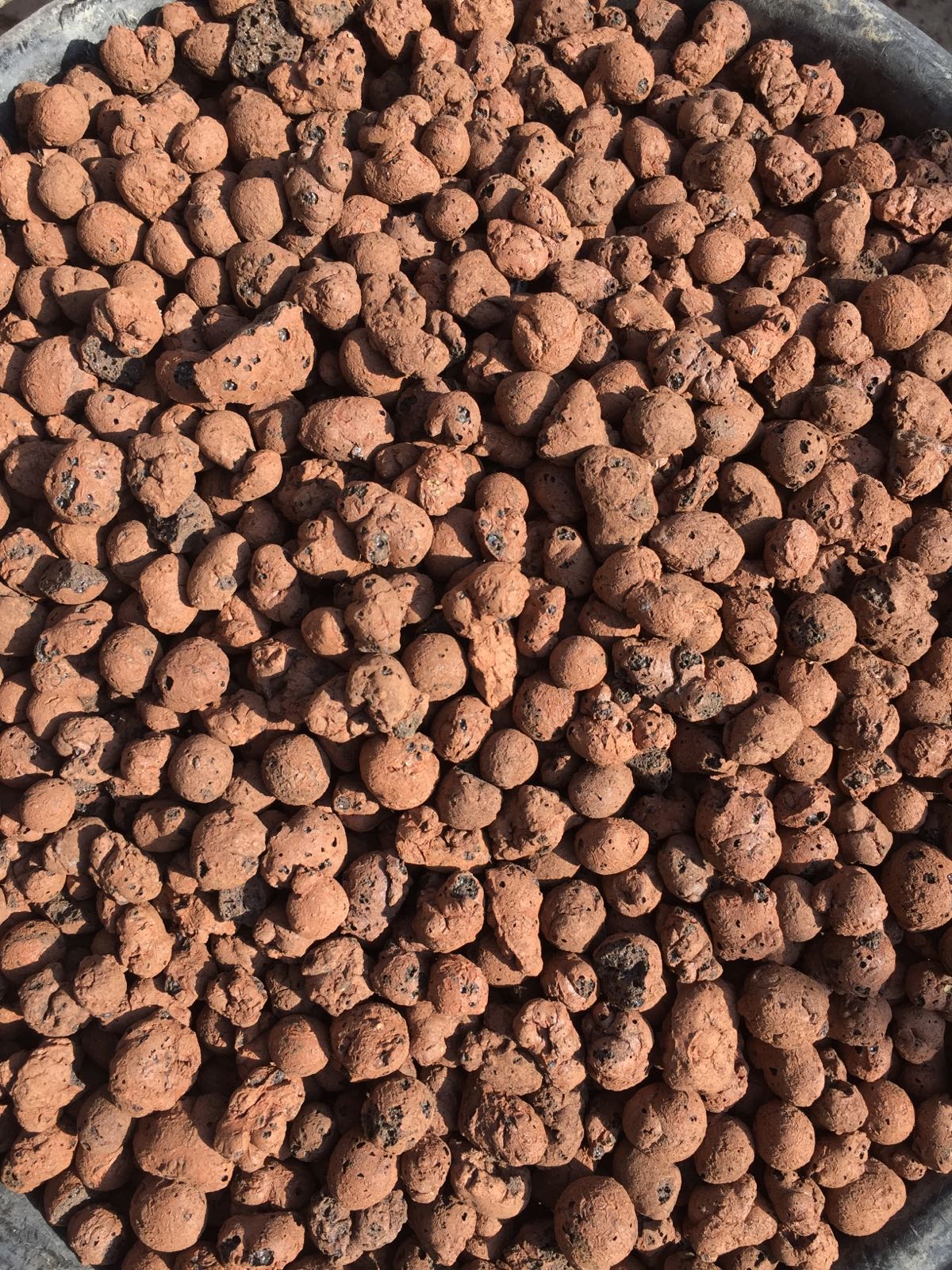 LECA - Light Expanded Clay Aggregate
Light expanded clay aggregate or LECA is an organic material that helps helps retain moisture, areate the soil, improve drainage, and can be used in a saucer to create humid micro-climate for moisture loving houseplants.
It is very light-weight, and can be mixed with compost for pots and containers on balconies and roof gardens.
£1.00
Order Leca
Free drainage. Pot crocks on the house.
Add this to your basket when you're ordering terracotta pots and we will throw in a fragment of broken pot to aid drainage for each of the pots you order. Simply lay the fragment over the hole at the bottom of the pot to prevent it becoming blocked.
Got your compost and crocks? Select your pots.
All of our terracotta pots come with a drainage hole, which is essential if you are growing plants outdoors. If you like these pots, and want to use them on a surface you don't want to damage or indoors, we recommend you buy a terracotta saucer to match.